In 2007 Mom Made products were heavily supported by the Mompreneur community. This list was compiled September 6, 2007 to promote and help these Moms get the word out about their products or services and offer customers discounts for purchasing Mom Made. But where are they now? It's six years later. Who has made it through all of the CPSIA regulations? Who has been able to keep their businesses open, let's find out where they are now!
Amy Yang – hand made paper goods such as scrapbooks, cards, and Pocket Albums.
Her Etsy shop remains open but there are no products on display.
Baby Fish Mouth offers movie-inspired tees for your tot! We take famous movie lines and put a clever baby twist on them. And all shirts and onesies come in our signature movie popcorn box, making the perfect gift. Please support two moms who love film and pop culture!
Baby Fish Mouth is open but it doesn't look like there are new products which is perfectly fine because their stuff is still very cute!
Bug and Goose – All of our custom t-shirts are manufactured in Los Angeles, our fabric is US made, and we do all of the work ourselves from Portland, Oregon. So not only will kids feel good wearing them, you can feel good knowing that gallons of gas weren't needed to get the tees on to your favorite kids.
Their shop is now closed.
georgie tees is all about bringing you the freshest designs in infant & maternity wear. Whether you have a bun in the oven or sugar babies in tow, we deliver freshly baked style for bellies & babies. Special promotion: Thoughtfully Simple readers can enter code "thoughtful0811″ in the Comments section at checkout for 15% off their order. You can use that code on top of the special promotion we're already running on our site! Visit georgietees.com and do some early holiday shopping!
The Georgie tees url is forwarded to a full time blog. Looks like the owner is strictly a full time blogger now at "Is this really my life?"
Good Thoughts Paper Co. Giving 20% with code "PLEDGE" now through Christmas! (expired)
This shop is closed.
Happy Panda tagless baby clothing. We have a fun selection and you can find paci-plushies and diaper cakes. We also offer free gift wrapping and for the holiday season you can get 15% off with code "MOMMADE" expires 1/1/09.
This shop owned by yours truly was closed down in the summer of 2010.
Karen Bryant Photography – A little slice of the Appalachian Mountains… sounds nice, eh? Come take a look at some photos and see for yourself. I also offer photo gifts – something for every budget.


Karen still seems to be working behind the camera but her business is closed. She is working for a larger company now.
Krug's Eco-Logic – all natural hand made, natural/vegan soaps, lotions, and FABULOUS bath and body products (and even have some for kids and baby)!



Congrats for Krug's! Their shop is still going strong with a shop full of products.
LaLa baby boutique is offering a 15% discount for any purchase over $30 for moms taking the plunge. You can use this discount code: mompledge.
LaLa baby is closed.
Laurie's Cobalt World is 100% mom-owned and operated. We focus on cobalt blue glass handcrafted in the USA. Now through December 31, use the code "klemz15″ for 15% off your entire order (may not be combined with the free shipping offer always available at Laurie's Cobalt World for orders $99 and over).
Laurie's Cobalt World is closed.
Leah – vintage chenille creations!


Leah is still selling some really cute kid items in her Etsy shop!
MamaJDesigns – web design work for moms, wahms, and small businesses.
MamaJDesigns has closed.
Mom owned Mary Kay biz and get a discount of 10%! Just write a comment that you saw this offer here (Pledge to buy mom made). Your credit card doesn't get charged until I manually go in, add tax, and take off the 10%. You get a free gift with your $40+ purchase.
Heather Price is still going strong as a Mary Kay representative.
My Plate-Mate is a feeding accessory that helps toddlers learn to eat with a plate/utensil while eliminating the messy spills and clean up for parents. Created by 2 moms, these women work hard to run all aspects of the daily business operations. Now through the holidays, enter the code MESSFREE for receive a 10% discount of online purchases of My Plate-Mate for Kids.
My Plate-Mate is not only still open but they have expanded their line to include the elderly.
Nola Meadows Studio we has fabulous accent pieces for your everyday life or a night out on the town. Hope you enjoy all things pretty! All pieces are handmade and can be customized to fit your needs! ****ALWAYS FREE SHIPPING****
Nola Meadows Studio is now closed.
of a marigold – handmade gift tags that could also be used for scrapbooking, favors etc. and handmade confetti for all occasions.
of a marigold is on vacation according to her Etsy shop.
OnTray – OnTrayTM stores easily in a diaper bag or purse. There's no reason to carry more than one container of food for your children. It's the perfect tray for a shopping cart!
OnTray doesn't seem to be selling their product. Their site is active but the shop seems to be closed. 
One Goodie: Good Taste Daily. At One Great Price.
One Goodie is out of business.
Pilarina's Boutique – Custom made unique, stylish and comfortable clothing and accessories for little ones! All designs are professionally created and have been quality tested by a very active two year old. 😉 Please have fun browsing and let me know if you have a custom design in mind!
Pilarina's Boutique is now closed.
Planet Mom Gear – chock full of chaos-inspired T-Shirts, mugs, bumper stickers, magnets and more for the stressed-out parent nearest you. These witty blurbages on (high-quality practical products) make terrific gifts for moms and dads everywhere. Bloggers and kiddos, too!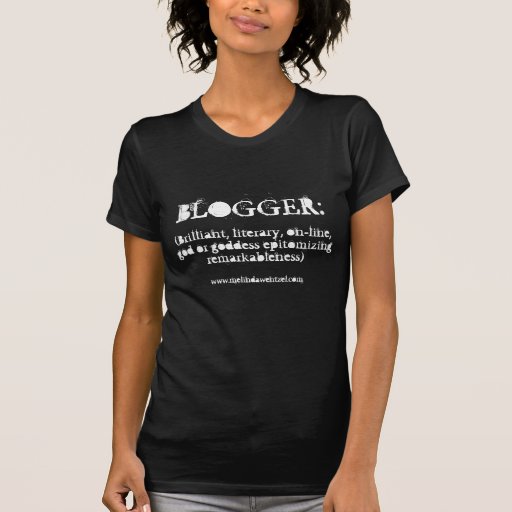 Planet Mom is still selling fun stuff in her Zazzle store.
Spoiled Sweet Couture – your one stop shop for timeless baby essentials that are stylish yet functional. Here you will find anything from bibs to onesies. New items will be added on a regular basis so check back often!
The Etsy shop is open but no products are in the store.
Sweet 'n Simple Design – specializes in unique blog, stationery and shop designs for moms! Mommy Cards are ultra popular right now as are custom Blog designs! These really make great gifts and are a lot of fun since they are unique and custom. Customers are also welcome to email me to create a custom stationery package (mommy cards, notepads, etc) and I offer a complete line of designs for clothing and much more for women and children. Take 15% off when you use the code: MOMDESIGN at SweetnSimpleDesign. I also own SNSBlogDesign.com where I sell affordable, one of a kind premade blog designs for moms. These are great gifts as well!!!
Sweet'n Simple Design is now Mom Blog Central. Shera is now doing a lot more blog designs and posting useful tutorials for bloggers.
Twinklingtees offers custom Swarovski crystal tees for babies, girls, moms and maternity! Personalized tees, birthday designs, and TONS more – or design your own!
Twinkling Tees is open and selling rhinestones for all your needs. I hope you have enjoyed this update and please shop for Mom Made Products when you can. Congratulations to those who are still going strong six years later.

Get email updates-